Lafferty Premier Waterfront & Estates is partnering with IDEAL Villa and Rentals on the Island of St. Barts to bring you the Island Vacation you have always dreamed of.
Saint Barthélemy or "St Barts" to close friends, is the smallest island in the French West Indies, with only 25 km², and located in the North of the Caribbean island Arc. This island, unlike any other, is considered as "The Little France" of the Caribbean. Elegance and French know-how are perfectly combined with local culture and tropical scenery.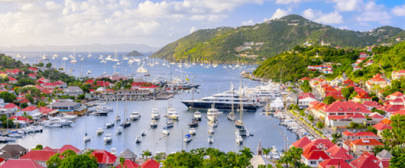 IDEAL Villa Rentals has over 200 Villas to choose from and with their first class Tailored Concierge Service you will be pampered from the moment you start booking your vacation.
Mention Lafferty Premier and receive a discount on your stay.
Click below and start your vacation today.