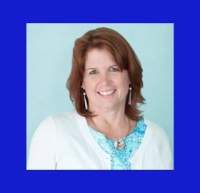 Sheri Keller-Cook
Sheri.kellercook@gmail.com
321-508-3898
Sheri Keller-Cook Joins The Lafferty Premier Waterfront & Estates after more than 34 years of professional experience in Real Estate and administration, approximately 10 years in taxpayer services with both the Indian River and Brevard County Appraisers Office and from 2005 until recently she co-ran her husband's General contracting firm.
Born and raised in Vero Beach she graduated from Vero Beach High in 1985 and went on to attend Nova University in Broward County. Her love of the Florida Real Estate market enticed her to begin her real estate career by first becoming licensed in 1987. Since then, Sheri has worked in General Real Estate, On-site Sales, Appraising and Real Estate Administration. Having lived in Vero Beach most of her life, along with knowledge of the local market she has gained professional friends/contacts that she works side by side with through out he real estate home buying and selling process to make it as stress free and fulfilling an endeavor as possible. In her free time Sheri enjoys spending time with family on our beautiful waterways.
Sheri specializes in working with both buyers and sellers.