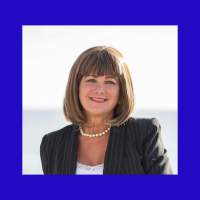 Lucie Josephs
30+ year resident of Vero Beach with the professional designation of GRI, I practice as a Broker Associate.
My professional work ethic, warm personality, and deep knowledge of the local community are intstrumental to my success in listing/selling Luxury Properties on and around the Barrier Island.
After obtaining my Bachelors Degree in Business Administration, i served in both the banking and travel sectors where I was responsible for the Aquisition and Maintenance of the Corporate Insurance.
When I'm not showing Exclusive Properties, I enjoy playing golf and tennis. Outside of my professional endeavors, I have been dedicated to my two wonderful children and local charitable organizations.
Real Estate Referrals are Gratefully Appreciated and Accepted.
Luciy Josephs
Broker Associate,GRI, Realtor
luciejosephs@yahoo.com
772-696-4705